News and Upcoming Events
posted videos from The Duke of Green can be seen below:
full recording can be listened to here.
—————
PAST
09/12/2014: Brunel University, London, UK. A recent collaboration with bass clarinetist, Marij van Gorkom, was presented at the music department of this institution. This piece is still under development, rough version can be seen here.
14/09/2014:  Performance of my piece for Vancouver's Ethos Collective. This piece was performed in collaboration with the other commissioner of the work: the wonderfully talented Canadian soprano, Camille Hesketh.  The performance dealt with the implications of green architecture within the unique performance space (the Van Dusen Botanical Gardens). Recordings will be posted in the near future.
05/03/2014:  Toronto performance of my piano trio (Air Troika), which  I wrote for Soundstreams and was performed by the Gryphon Trio.
10/04/2014: Solo performance involving several instrumentalists and electronics. Studio Loos, Den Haag, Netherlands, Ephemeral Concert Series, circa 20:30 hr.
09/05/2014: Toronto performance by the, Blue Moss Ensemble, who played my piece Recasted Trope for period instruments.
15/06/2013: Prins Bernhard Cultuur Fonds – Awarded the prestigious Prince Bernard Culture Funds prize. This essentially means that I have received substantial financial support for the purpose of completing my PhD at Brunel University.
03/05/2013 > "Revisiting NYC – Part II" — Chamber musicians perform a newly commissioned piano quartet that champions the on-going influences of Hungarian music.
02/05/2013 > "Revisiting NYC — Part I" — Performance of "tho sme hve chngd" by Ensemble Mise-En  / The Cell Theatre.
29/04/2013 > "Belgium man, Belgium" — Het tijdelijk collectief / Logos Foundation / Ghent, Belgium. The concert features works of George Crumb and others.
I recently posted a video of an old piece of mine. Basically a musical slideshow of photos from the event; its an oldie now, but a goodie. Rare events like this used to be more common in the good old Netherlands.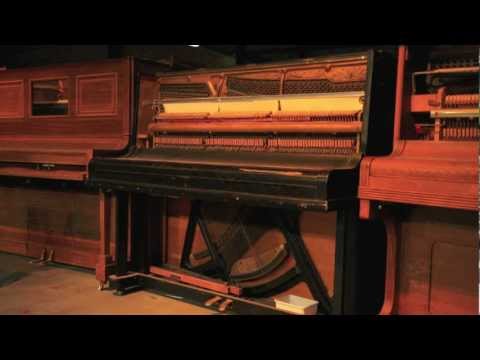 Ensemble Modelo62  performed Tropical Depression for the second time. (February 7th, 2012). Part of the Gaudeamus Festival / Utrecht, Netherlands. Rasa Theater. This commission was written for this group between 2011 and 2012.
Recently I made a video for one of my pieces (Aromates chasseurs). I suppose it is a variation on the boring static youtube movie. For the record I think Imovie is a really lame program and I think this movie shows some of the most "sophisticated" things that can be done with it.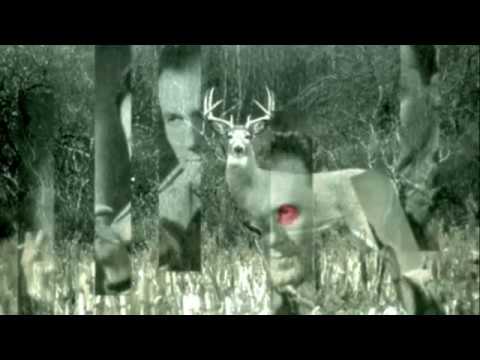 Ensemble Juventas perform my piece "As if your human shape" in the Boston area.
December 8th, 2012. Sommerville, Massachusetes, USA.
Very unique venue! Museum of Modern Renaissance.
December 9th, 2012.Center Makor, Brighton, Massachusetes, USA. December 10th, 2012
Ensemble Modelo62 premiere a new commission for the group….entitled Tropical Depression it was performed at the Korzo Theater in Den Haag, Netherlands on November 2nd, 2012.
Ensemble Aventa performed a revision of my piece Palladio and now with the title: 'as if your human shape'. This piece was performed along with 4 other compositions and works by Michael Finnissy and Michel Gonneville. All part of the 2012 IgGNITE! Workshop. September 9th @ 20:00 2012. Victoria, B.C. – Canada
New piece (Aromates chasseurs) commissioned for the New European Ensemble and the Kroumata Percussion Ensemble. This work will be a companion piece to Pierre Boulez's Le Marteau sans Maitre. April 5th, 20:30. Den Haag, Korzo Theater. Prinsestraat 42. www.korzo.nl /April 4th, 20:30. Amsterdam, Ostadentheater Van Ostadestraat 23rd. www.ostadentheater.nl
World renowned soprano, Claron McFadden and the emerging virtuoso harpist, Remy van Kersten, perform 2 new pieces based on text by the acclaimed American poet, Billy Collins. August 17th, 21:30 Veluvine, Nunspeet. August 18th, 21:30 Gigant, Apeldoorn. August 20th , 21:45 Concertgebouw De Vereeniging, Nijmegen
Premiere of a new piece commissioned by Contact Contemporary Music which is also part of the Music for Scratch program(which I was leading this year). Music Gallery, Toronto, Friday, July 15th at 7:00 PM.
New work for string quartet written for the Bozzini Quartet. This piece was written while in residence with the Composer's Kitchen Program. April 30th, 2011. La Chappelle de Bon Pasteur – Montreal, Quebec, Canada
Het Gelders Orkest perform a new piece of mine for Sinfonietta. The piece, entitled "His Recursive Heroine" was commissioned by the orchestra for their 2011 season. March 3rd, 2011: Luxor Live, Arnhem / March 4th, 2011: LUX, Nijmegen. / March 5th, 2011: Radio Kootwijk, Apeldoorn.
The quixotic dream to write music for twenty harmoniums was realized by the Den Haag All Stars in the Grote Kerk of Den Haag. Aside from being one of the principle organizers of this concert my piece. "Man of the Year" was also performed / January 15th, 2011. 20:00 / Grote Kerk, Den Haag.
—————-